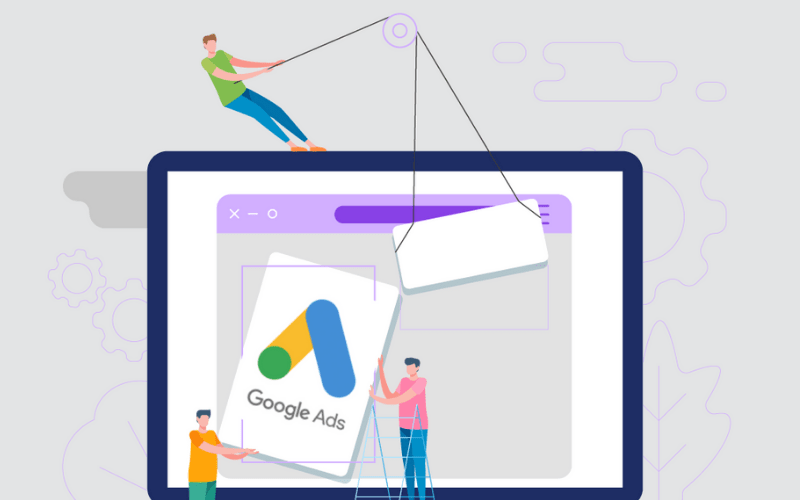 5 Tips to Crush Google Ads
4

min read
In this article, we are going to discuss the top 5 things that most people DO NOT use even when they know about it.
Yes, you heard it right, These are just simple things that most people avoid so if you start doing these, I bet you will notice the difference they actually make.
Without a further ado let's jump straight into it, These top 5 Things are
Observation Lists
Remarketing (Not Just GDN)
New Discovery Network
Youtube Discovery Ads
Tricks to Increase CTR
Observation Lists
An observation list is like extra free data for you to work with at no extra cost. It's helpful from optimization to open different campaigns that help you to scale.
Benefits :
You can cut segments from targeting that doesn't work for you.
You can open different campaigns with observation lists.
It helps you scale when you bid on a specific target.
It provides insights on easy audiences so we can chase them and convert.
Remarketing (Not Just Google Display Network)
Remarketing works with search engine ads too. You can chase your potential customers by google search ads who have visited your website/landing page but did not complete the purchase.
To do that effectively, Create multiple segments of users inside your audience Library, who you would be able to manipulate to convert at a later time with remarketing.
Pro tip: Always make sure that you are giving the right message to your audience in order to convert them.
Use Discovery Network
When you don't have much conversion data and you want the system to learn more instead of spending more you can use discovery network.
You might want to make different campaigns for mobile and computer to collect all the information you need without spending too much.
I have noticed that people don't generally use discovery networks for ads. In fact, it's one of the best for lead generation & Increasing sales because of the following reasons:
Prices are very low compared to running ads on other networks.
You are generating Quality lead generation because people who are seeing your ads have shown interested in similar products/services as yours.
Scaling is really good in this discovery network.
Youtube Discovery ads
People generally underestimate the power of the Youtube platform. It has over 2 billion users. People use youtube for many reasons like entertainment but here, we will talk from a business perspective only.
So they might be searching on youtube for a review of a product/service, looking for new products/services for them, or maybe some generic keywords that you can target.
Instead of running instream ads, Use google discovery ads because when people are searching on youtube for something and you have similar product/service which is actually better than what they currently watching, You have an edge and you should take advantage of that.
Even when your product is not the best one in the market still it solves or helps with people's issues, you are on the right track and you should start fishing in the youtube ocean with discovery ads.
There are a few optimizations that is different from other ad optimization which you need to focus on like
Creating a stunning title
Making an eye-Catching thumbnail
Adding a proper description
User proper hashtags, etc.
Tricks to Increase CTR
Last but not least, there are certain things that catch the attention of your potential customers. So it's important to focus on those little things to increase your Click-through rate.
These little things could be;
A Personalized Message
Using Relevant Emojis
Using Bold text where you want the attention of your prospects.
Use 3d images of your products if possible
Add Reviews of customers to earn trust, etc.
If you start using these little things in your daily work then trust me, it will make a noticeable difference in the outcome of your projects.