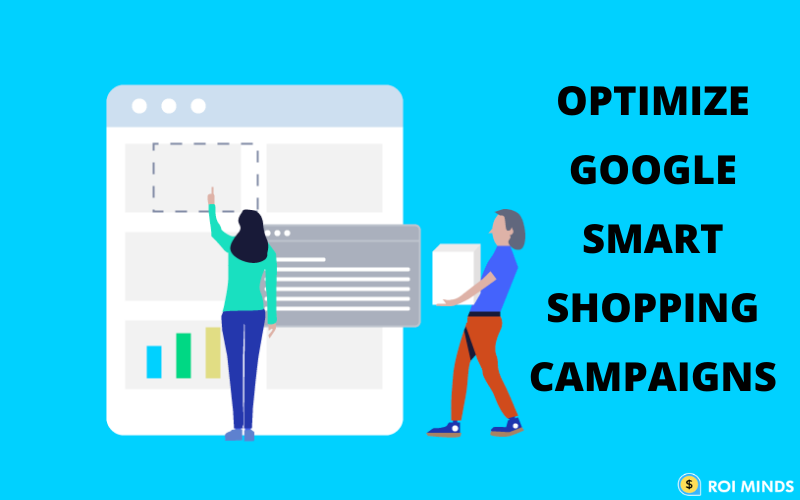 Best Practices To Optimize Google Smart Shopping Campaigns
4

min read
What is a business or a brand looking for? A load of customers. Of course, any business would want to reach customers in a seamless way to drive its sales and add to the profits. The digital world is changing the way businesses think today.
With the digitizing of marketing, Google shopping campaigns are also changing to the online platform. The online shopping campaigns are driving businesses crazy with its highly automated and low maintenance. 
It's like magic that these shopping campaigns are creating for business brands. You no longer need to define parameters, select audience, product groups, negative keywords, priorities, etc.
This self-driving capability of smart shopping campaigns is inspiring new marketing trends and leading the world of business these days.
Optimizing a smart shopping campaign
With a digital marketing plan, you can have most out of the google smart shopping campaign with a few simple steps. Have a look at the following and reap the sweetest fruits out of your smart shopping campaign.
Conversion tracking
The basic way to optimize your smart shopping campaign is to track the conversion rates. This simply means to track the signal generated by your ad on your website. The sales could be from sources like online purchases, sign up purchases from phone calls etc.
Remarketing tagging
Marketing audience typically means the people who visit your site. it's important that you should have implemented a remarketing tag on your website to create the list of audience. This Remarketing audience helps Google Smart shopping campaigns to optimize its performance.
It also has parameters to track the performance of a campaign. The automatic system issues warning if your campaign is not performing up to the mark new can automatically revise your campaigns for a more targeted approach.
Budget
Budget is the factor that affects every key function of the business while setting up a smart shopping campaign. Bear in mind that the budget should be a mix of the standing standard shopping campaign and display remarketing campaigns that you are previously spending. This would help to manage the overall marketing strategy on the digital platform.
Target ROAS
What's your budget for the smart shopping campaign and what's your target for the ROAS. You can set these parameters while setting up the campaign. For example, you can set a target of 5 pounds for every one pound spent on ads. 
This helps Google to optimize the target for your daily budget . Setting up an effective ROAS is important. Too high ROAS can lead to decline of overall sales and affect the impact of the shopping campaign.
Products
You have the option to add as many products to your shopping campaign as your mood this is a very crucial way to optimize a shopping campaign as Google can pick multiple products within a single campaign
Consider conversion value, not clicks
It is a wrong way to calculate the cost for clicks generally business is calculated because per click and not the conversion value. it's important that you analyze the overall performance of a smart shopping campaign according to the conversion value. this is because the traffic flirt fluctuates leading to click that doesn't generate value to the business
Seasonal & holiday events
When do you think the customers would be more than happy to shop online. These are the seasonal and holiday events and are important days that can drive sales. it's important to keep track of the traffic conversion rates and revenue during these times.
To reap benefits out of this time you can optimize your budget, adjust your target as needed and use the advanced seasonality of adjustment tools. You can take out the most of the benefit automation from smart shopping campaigns. 
Assessment
Give at least the room for 15 days to start evaluating the performance of a smart shopping campaign. While assessing the performance you need to have adequate data and take into account multiple factors including holidays, weekends, special events are competitive strategies.
This way you will be able to analyze the overall performance and the value generated by the smart shopping campaign in a much appropriate way.
Conclusion:
There is no hurdle in setting up an efficient ads campaign that can smartly handle the online scenario of driving traffic to your site. Make sure you have the minimum requirements such as the minimum conversion rates actress display network and search networks.
Once this is achieved, you can set up a shopping campaign and fill in the required details. With machine learning optimization, your ads will show up across the Google display network.