Types of Google Shopping Campaigns
5

min read
What is Google Shopping?
Google Shopping is a comparison shopping engine, which is a service that permits retailers to advertise their products to searchers in a visually appealing way.
This means if someone searches for a product that you simply sell, Google will show relevant Shopping ads for your products, and those of your competitors.
If the user clicks on your ad, Google will take her right to the merchandise page.
Each Google Shopping ad includes a picture , the merchandise title, the price, the name of the retailer and sometimes some retailer-specific information like shipping costs or reviews.
Google Shopping can be run in more than 40 countries. It's not the sole comparison shopping engine, but far and away the foremost popular one.
Types of Google Shopping Campaigns
There are 2 types of Google shopping campaigns we get to choose from in Google ads:
1.Standard Shopping Campaigns
2. Smart Shopping Campaigns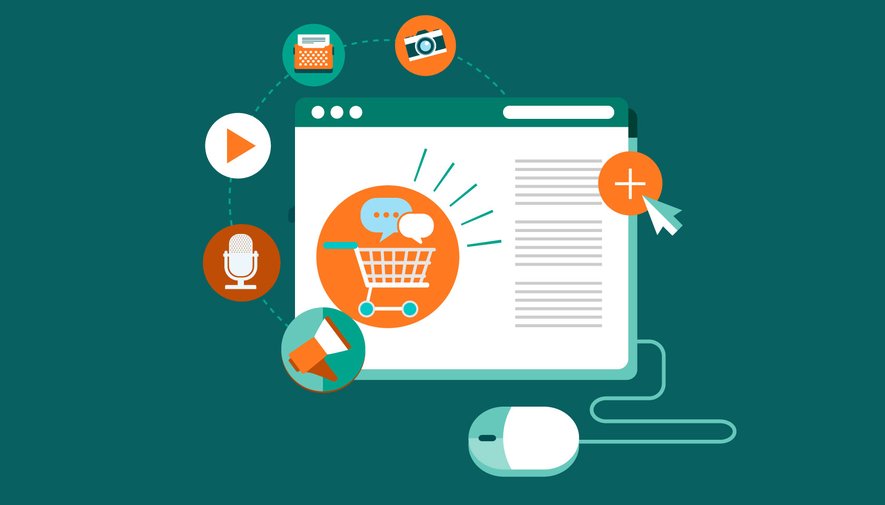 Standard Shopping Campaigns VS Smart Shopping Campaigns
In May 2018 Google introduced the new solution for Google shopping campaigns which was known as Smart Shopping. From today's blog we will learn what smart shopping campaigns are and how they differ from the standard shopping campaigns.
What is Google Smart Shopping?
Smart Shopping is one among the relatively new features in Google's portfolio. It uses Google's AI technology to optimize the Google Shopping campaign and maximize the conversions and ROAS.
With Smart Shopping  two things a user has to choose are the target of the campaign and give a budget. The rest of the process is taken care of by AI. And what does AI do?
Smart Shopping automatically bids for us and displays the ads in several Google networks, which includes Google Search Network, Display Network, YouTube, and Gmail. It also covers various types of ads like display ads, local inventory ads and product shopping ads. 
How does Smart Shopping work?
Also to regular Google Shopping Ads, a user must have the access of Google Ads and Google Merchant Center accounts, load product feed data to Merchant Center account, select the country, and choose on a budget. There's a further choice to choose the bidding strategy.
What's different from regular Shopping Ads, is the automation. Google uses provided information to make a decision what proportion to bid, also as where and when to display the ads. It happens because of its machine learning tools.
The goal is to realize the simplest possible conversion rate while reaching the chosen target. Google tries to accumulate as many potential customers as possible. It aims to seek out the audience that's wanting to spend more.
Google Smart Shopping vs. Google Shopping Ads
These are the main differences between Google smart shopping and Google shopping ads.It will help you to decide if you can go with Google smart shopping or not.
| | |
| --- | --- |
| Google Smart Shopping | Google Standard Shopping |
| Quick and highly automated | Full control over the campaign |
| Easy to set up | Manual and complex |
| Saves a lot of time | Very time consuming |
| Limited device and location targeting | Full device and location targeting control |
| A broad range of ad types | Demands experience knowledge |
| Exposure in many networks | Possibility to choose networks |
| No possibility to use negative keywords | Possibility to use negative keywords |
| No Bid adjustments | Bid adjustments |
| No granular data analytics | Granular data analytics |
How to set up Google Smart Shopping?
Before activating Smart Shopping, confirm to suit Google requirements with regards to the present tool. The foremost important ones say that you simply got to set up conversion tracking and add a global site tag to your website. aside from that, the standard conditions and policies for Google Shopping must be met.
1. Once you do the above, create a brand new Campaign in Google Ads.
2. Select the goal if you wish to (Sales, Leads, Website traffic, etc. )
3. Choose Shopping as a Campaign type
4. You have to select smart shopping campaign
5. Insert the budget value
6. You'll also choose the Smart bidding target
7. Perform the standard steps, like adding the name, uploading the merchandise feed, selecting a country.
8. Click Save and it's ready.
Remember that Google Smart Shopping campaign features a priority over a standard Google Shopping campaign, so if you are also running the standard shopping campaigns with smart shopping campaigns, Google will give the priority to smart shopping campaigns to display the ads. So it is advisable to pause the standard shopping campaigns when using smart shopping campaigns.
Conclusion:
Google Smart Shopping is an advanced way to manage Google Shopping Ads. There's no doubt it provides many benefits and may end in very satisfying ads performance.
Smart Shopping is certainly a superb solution for:
Small businesses, persons with limited knowledge and skill in a matter of Google Shopping Ads. Also,for those who do not have time for running the campaigns, debutants in Google Shopping Ads world.
However, it's worth trying it out in all cases, because it can work perfectly fine for everyone .
At the same time, users should remember that Smart Shopping means the necessity to sacrifice complete control over the campaign and a limited possibility to observe and analyze data.