6

min read
A sales funnel strategy doesn't have to be difficult. If you've never created one for your company before, We'd advise you to keep it simple. That way, you can learn as you go, see results right away, and grow your funnel. This post was written to provide new beginners with an easy-to-follow guide to setting up that funnel. This will be useful if you have a brand new business, haven't launched yet, or have launched but are new to marketing your business online. And, if you don't have any technical experience and despise jargon, we've done our best to keep this guide simple, non-technical, and jargon-free.
What is a Sales Funnel?
A sales funnel is a collection of tools and systems used to collect leads. They aid in transitioning a stranger to a prospect, a lead, and a customer. They frequently include a freebie to entice people to sign up online (a lead magnet). They also include a page where people can sign up for the freebie by providing their email address (an opt-in page). Finally, they include a method for automatically sending promotional emails to that lead (an autoresponder).
That is a simple funnel. There are far more complicated funnels out there, with extra bits and pieces. But we'll ignore those in this post; if you're new to all of this, don't worry about them.
3-Day Plan – The Simple Sales Funnel Strategy for the Beginner Marketer
Day 1 – Create a Quick Freebie
Create a 1 page PDF freebie for your existing audience. If you're not sure what that should be, survey them (we'd recommend Survey Monkey). The freebie should be enticing enough that visitors are willing to give you their email address to get their hands on it, and it should solve a burning problem that they are currently experiencing.
You might be surprised that we suggest a 1-page freebie. After all, you've probably seen things like eBooks and video series given away for free. But there are two reasons why we suggest a 1 page PDF:
Firstly, it's quick. That's important because the faster you get your

lead generation funnel

up and running, the faster you can see if it's working for you or not. It's about getting something done, not about it being perfect.

Secondly, short guides are massively appealing as long as they do a good job of solving a problem, so a 1 page PDF can be just as valuable – if not more so – to your audience. Think of it this way. Imagine you have eczema, and you are desperate to get rid of it. You can either get a free 30-page book with 1000 remedies or a 1 page PDF with the one definitive remedy that works in 95% of cases. Which one would you prefer to read?
Day 2 – Put Together Your Optin Page
An optin page looks something like this:
If you use Clickfunnels or Unbounce, this is easy to set up. Both platforms are designed for the non-techy. They have easy add and remove features and ready-made templates you can use – that's your best bet as a beginner because you can forget about fancy design and just edit them with the appropriate headline text to advertise your freebie.
Don't worry about setting this up if you haven't done so before. The most important thing to focus on when your optin page is your headline. This is the big, 1-2 sentence headline you use to capture attention and attract your ideal client to your offer. I always aim to spend several hours brainstorming headlines when I write an optin page – it's that important.
Don't forget that when putting together this page, you'll also need to set up a thank you page for visitors to go to once they've entered their email address. Again, if you are using Clickfunnels or Unbounce, this is all in place for you, so you just need to make sure your thank you page has some nice, friendly wording on it (top tip: use your thank you page to encourage your users to go straight to their inbox and open the email you've just sent them).
Day 3 – Link up to a Three-Day Autoresponder
Lastly is the autoresponder. Naturally, if people are giving you an email address, you need to be able to send them emails. An autoresponder lets you pre-write emails that will send automatically once someone joins your email list. We recommend – for a basic sales funnel stage – a series of 3 emails:
A welcome email to be sent immediately containing a link to the freebie they've just signed up to;

A second email on day two is packed with lots of value so that they can get to know you better; and

A day three email either with more value or a small promotional offer.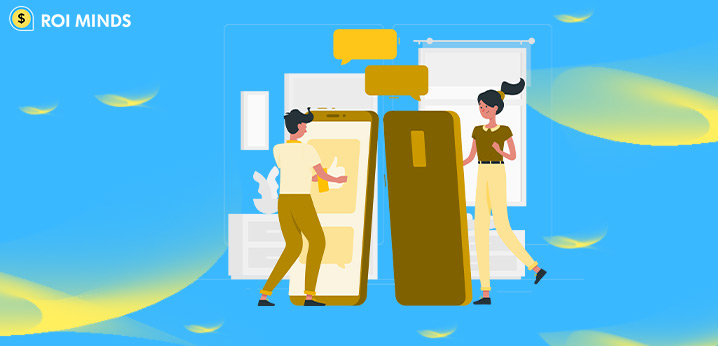 You'll need to integrate your email autoresponder with your optin page platform – i.e., Clickfunnels or Unbounce. There will be instructions on integrating this (too much to include in this post), but it's pretty simple to set up. We always recommend Clickfunnels because they have a really good support platform, so if you get stuck and can't figure it out, there's always someone on support chat to help sort it.
What Should You Expect Once You've Set Up Your First Sales Funnel Strategy?
We'd aim for a conversion rate of around 20% for a beginner. For every 100 people visiting your optin page, 20 sign up to your list. While that may sound like a big number, it's very achievable, and I often create optins that convert double or triple that rate, but 20% is a good figure to aim for if this is your first sales funnel stage. The platform we've recommended has a reporting function to see your conversion rate every time you log in. If – after the first 100 visitors, your conversion rate is below 20, that's the time to start having a more detailed look at your funnel – things like traffic quality, headline quality, and the actual freebie you're offering might need some attention from you to get that figure up.
You now have a lead generation funnel in place that's allowing you to convert a good percentage of traffic who discover you online. These are incredibly valuable leads to who you can promote and market your business. If you have a good quality traffic source in place – via your blog, Instagram, Pinterest, Facebook, or Twitter, you should find that this funnel will tick over nicely for a long time, with minimal input from you. That's when it starts to become an asset. It means you have a lead generation tool in place and growing 24/7, even when you go off to the South of France for two weeks to soak up the sun.