As per Statista, Facebook is the unrivaled social media giant, boasting over 1.9 billion daily and nearly 3 billion monthly active users. Amidst the proliferation of new platforms, Facebook remains supreme. Its offerings attract diverse demographics, with HubSpot's data unveiling an average of 60 minutes spent daily by users, 250 million of whom reside in India. Surprisingly, only 48% of marketers perceive their Facebook ads as effective. Dedicated Facebook marketing companies offer multifaceted solutions for running successful campaigns, reshaping perceptions, and optimizing outcomes.
Let us explore the best Facebook marketing companies in this blog.
Top 5 Facebook Marketing Agencies In India
Having grasped the manifold advantages furnished by Indian Facebook marketing companies and comprehending the potency of this strategy for business expansion, it's pivotal to acknowledge the complexity. Operating a productive ad campaign mandates expertise and approach. Thus, we've curated five premier Facebook marketing agencies in India to elevate your quest.
1. ROI Minds Pvt. Ltd.
ROI Minds is a prominent player among India's top Facebook marketing companies, distinguished for its expertise in crafting result-driven marketing strategies. With a focus on generating high-quality content that captivates audiences and drives conversions, ROI Minds is a trusted partner for businesses seeking digital growth.
Address: 4th Floor, D190, Industrial Area, Sector 74, Sahibzada Ajit Singh Nagar, Punjab 160055, India
Services
On-Page Optimization

Technical SEO Optimization

Off-Page SEO Optimization

Link Building

Copywriting

Social Media Marketing

Content Marketing
Google Rating: 4.9/5 
Clutch Rating: 4.8/5 
Website: https://www.roiminds.com/
Phone Number: +91 99928 19636
Email Address: info@roiminds.com
2. Social Cubicle
Social Cubicle is a prominent social media marketing agency in India, recognized for its expertise in creating data-driven Facebook marketing strategies. They excel as a top-notch Facebook advertising company, delivering measurable results through engaging content and effective campaigns.
Address: C 210 A, Industrial Area Phase 8B Mohali, Punjab 160071
Services:  
Facebook Marketing

Twitter Marketing

LinkedIn Marketing

Youtube Marketing

Instagram Marketing

Snapchat Marketing

Pinterest Marketing
Google Rating: 4.9/5
Clutch Rating: 4.9/5
Website: https://www.socialcubicle.com/
Phone Number: +91 (854) 497 3165
Email Address: support@socialcubicle.com
3. SEO Experts Company India
SEO Experts Company India is a trusted name in the realm of marketing companies in India. Their proficiency as an agency is evident through data-driven strategies that yield results. They are renowned as one of the best Facebook ad agencies, offering tailored business solutions.
Address: E 195, Phase 8B, Industrial Area, Industrial Focal Point, SAS Nagar, PB 160055, India
Services:  
SEO

Google Ads

White- Label SEO

E-Commerce SEO

Facebook Marketing
Google Rating: 5/5
Clutch Rating: 5/5
Website: https://seoexpertscompanyindia.com/
Phone Number: +91 987 292 7797
Email Address: info@seoexpertscompanyindia.com
4. Rankon Technologies
Rankon Technologies is a leading Facebook advertising agency offering expertise as a marketing company in India. It is the best Facebook agency for its commitment to delivering high-quality content that engages audiences and drives conversions.
Address: KH N- 2167/6, Ashutosh Nagar, Krishna Nagar, Lucknow, Uttar Pradesh 226023
Services:  
SEO

PPC

SMM

ORM

Content Writing

Website Development

Website Designing

SMO Services

Facebook Marketing
Google Rating: 4.8/5
Clutch Rating: 5/5
Website: https://www.rankontechnologies.com/
Phone Number: 8924083697
5. KloudPortal
KloudPortal is a reputable Facebook marketing agency in India, excelling as a top advertising company. Their services encompass the expertise of a marketing company, ensuring measurable results. As one of the best Facebook ad agencies, they focus on generating high-quality content for conversion-driven campaigns.
Address: 309, KTC Illumination, Madhapur, Hyderabad-500081
Services:  
Digital Marketing

Sales Services

SEO

Content Writing 

ORM

Social Media Services
Google Rating: 4.7/5
Clutch Rating: 4.8/5
Website: https://www.kloudportal.com/
Phone Number:  +91 9299152641
Email Address: contactus@kloudportal.com
Significance Of Facebook Marketing For Your Business
Although digital marketing provides multiple channels, such as social media, emails, search engines, SMS, etc., for building interactive communication with audiences, Facebook tops the list for being the most interactive social media platform.
Let us examine why large and small businesses should contemplate engaging Facebook marketing companies in India.
Focused Expertise
Platform Understanding:

To achieve their goals,

Facebook advertising companies

possess comprehensive knowledge of its intricate workings, including algorithms and features.

Enhanced Campaign Effectiveness:

Their expertise aligns campaigns with platform nuances, optimizing their effectiveness in reaching and engaging the target audience.

Heightened Brand Visibility:

Collaborating with experts elevates brand visibility in the competitive digital landscape, positioning your business for success.
Strategic Resource Allocation
Core Competency Focus:

Outsourcing Facebook marketing to experts enables businesses to focus on their core competencies and areas directly contributing to growth.

Operational Optimization:

The resources freed from internal campaign management are directed towards innovation, enhancing customer experience, and overall functional improvement.

Sustainable Expansion:

By strategically reallocating resources, businesses can drive sustainable expansion and seize new opportunities in the market.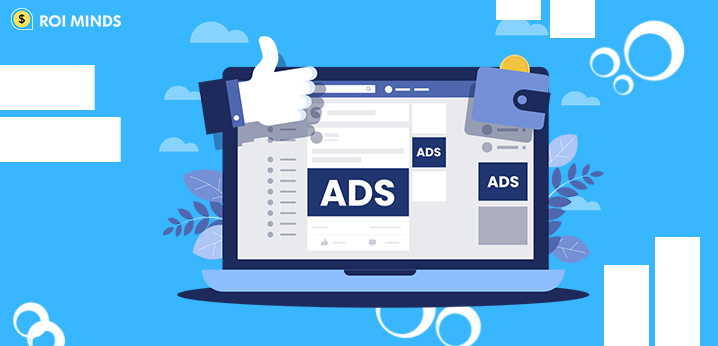 Precision Targeting
Segment-Specific Campaigns: Facebook advertising companies

craft campaigns tailored to specific audience segments, leveraging demographics and interests.

Relevance and Engagement:

This precision targeting ensures that ads are relevant to users, boosting engagement and interactions.

Optimized Ad Spend:

By reaching the most receptive audience, businesses achieve higher conversion rates and better return on investment for their ad spend.
Continuous Adaptation
Agility in Changing Landscape:

These agencies stay updated with frequent changes in Facebook's algorithms and advertising policies.

Swift Strategy Adjustments: Facebook marketing companies

promptly adjust strategies to remain compliant and effective.

Competitive Edge:

By adapting to changes, businesses maintain a competitive edge in the dynamic digital marketing environment.
As Facebook continues to witness the daily creation of hundreds of new accounts, its developers remain committed to staying at the forefront of advertising trends. They consistently introduce diverse ad formats to cater to the evolving needs of India's best Facebook ad agencies, enabling them to refine their strategies and optimize time-tested ads. Here's an overview of these Facebook ad formats:
Image Ads:

An ideal choice for those with substantial advertising budgets, image ads effectively spotlight your product's features.

Video Ads:

This format showcases your product in action, allowing for a comprehensive presentation of its capabilities.

Slideshow Ads:

Designed for seamless performance even with limited internet connectivity, this video-like format offers high-quality product displays. Adding music can enhance its appeal.

Lead Generation Ads:

These ads simplify lead generation for mobile users. A simple tap on the image reveals a subscription form, streamlining the newsletter sign-up process.

Collection Ads:

This format transforms your Facebook feed post into a mini-catalog, featuring an original video or image accompanied by four smaller pictures in a grid layout.

Carousel Ads:

It offers a higher level of creativity and interactivity, and these ads enable showcasing ten images or videos within a single advertisement. Each print is linked to a specific product page, enhancing user engagement.
Why Choose ROI Minds As A Facebook Marketing Company?
Unlock unparalleled digital success with ROI Minds – Your gateway to effective Facebook marketing
As a trailblazing Facebook marketing company, we deliver diverse services meticulously designed to propel businesses forward. Our unwavering dedication to excellence and deep-rooted insights into the dynamic digital realm position us as your ultimate partner in enhancing your brand's online prominence. Here's why choosing ROI Minds as your preferred Facebook marketing agency is wise.
Expertise and Focus 🚀
ROI Minds specializes as a Facebook marketing agency, channeling its energy into mastering the platform's intricacies.

Our dedicated expertise ensures a deep understanding of Facebook's tools, algorithms, and strategies, resulting in targeted and effective campaigns.
Data-Powered Strategies 📊
Data is the heart of ROI Minds' approach. We harness analytics' power to create strategies backed by insights, leading to more intelligent decision-making.

Continuous monitoring and analysis enable us to refine campaigns in real-time, optimizing for maximum impact and engagement.
Holistic Campaign Management 🌐
From conception to execution, ROI Minds takes a holistic approach to campaign management.

We handle every aspect, including ad design, audience segmentation, budget allocation, and performance tracking, ensuring a seamless and cohesive strategy.
Innovation and Adaptability 💡
The digital landscape is ever-changing, and ROI Minds thrives on innovation and adaptability.

We stay ahead of trends, exploring new avenues within the Facebook ecosystem to keep your campaigns fresh and compelling.
Tailored Solutions 🎯
ROI Minds understands that one size doesn't fit all. We collaborate closely with clients to understand their unique goals and challenges.

This collaboration leads to personalized strategies that align with your brand identity and business objectives.
Transparent Communication 📢
Communication is vital, and ROI Minds keeps clients informed at every step.

We provide transparent reporting, keeping you updated on campaign performance and ROI, fostering trust and confidence.
Proven Success Stories 🌟
ROI Minds' portfolio boasts an array of successful campaigns across industries, demonstrating their ability to deliver results.

From increased engagement to higher conversion rates, our success stories speak volumes about their capability as a strategic partner.
Choosing ROI Minds as your Facebook marketing agency opens the door to strategic expertise, data-driven decision-making, innovation, and personalized solutions. With a focus on results and a commitment to excellence, they can elevate your Facebook marketing endeavors and drive meaningful growth for your business.
Conclusion
In the current landscape, Facebook has emerged as the global epicenter of the marketplace. However, standing out among the 2 billion daily active users demands strategic precision. While it may seem straightforward, the reality is more intricate. Choosing the right partner is pivotal for mutual growth and success. To aid your decision, we've curated a selection of five top-notch Facebook advertising agencies in India. These trusted agencies offer the solution for effective marketing campaigns, streamlining your path to success.
About Author