According to Statista (a specialist in market and consumer data), Facebook is inarguably the most used social media platform, with more than 1.9 billion daily and nearly 3 billion monthly active users. Despite many new social media platforms popping up daily, Facebook tops the chart for all the right reasons. People of different age groups, demographics, and countries gravitate towards Facebook for various reasons. 
According to the Hubspot report, people spend, on average, 60 minutes on Facebook daily. In India only, around 250 million people are active on Facebook. Despite this much popularity, Hubspot reported that only 48% of marketers think their Facebook advertising is effective. We all know that Facebook is not new, and neither is the idea of Facebook advertising. However, a lot has changed since Facebook first entered the marketplace. Now, marketers should start looking at the platform differently. There is a lot you can do with Facebook marketing. We have specialized Facebook marketing companies to cater to all services you need to run your Facebook marketing campaigns.
In this article, we will discuss why marketers should look at Facebook from a different perspective and how Facebook marketing companies helps in achieving all advertising goals. 
Why Facebook Marketing Companies?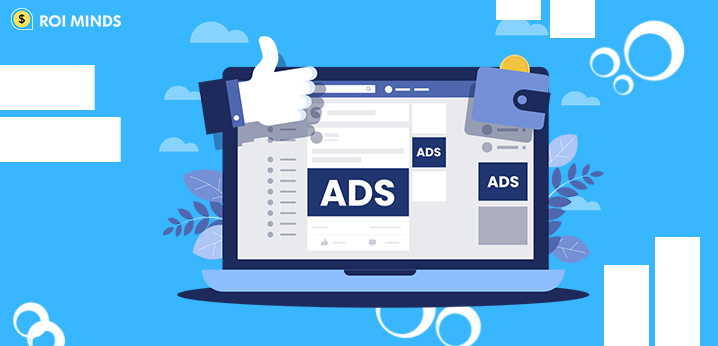 Today, Facebook can do many things we hadn't even thought of doing a decade ago, like hosting 360-degree videos, selling products via chatbots, and providing news networks for two-thirds of the adult population. Facebook marketing is a platform that offers a range of organic posts and targeted paid advertisements, enabling firms to expose their goods and services to a mass audience. Although digital marketing provides multiple channels, such as social media, emails, search engines, SMS, etc., for building interactive communication with audiences, Facebook tops the list for being the most interactive social media platform.
Look at why every big or small business should consider Facebook marketing companies in india.
Global Coverage

Provide B2B & B2C Marketing Campaigns

Variety Of Ad Formats

Better Audience Engagements

Increase Website Traffic
As hundreds of new accounts are still being created daily on Facebook, the developers keep updating the trend and coming up with different Ad formats to meet modern requirements of best Facebook Ads agency in India, funnel building, optimizing the time-proven ads. Here is the list of Facebook Ad formats:
Image Ads:

If you have a decent budget for advertising, image ads are a good idea to highlight the features of your product.

Video Ads:

It is an excellent way to showcase all the features of your product in action. 

Slideshow Ads:

This Ad runs well even with a poor internet connection. This video-like format displays your products nicely and in high quality. You can make it more intimate by adding music to it.

Lead Generation Ads:

This Ad format was designed especially for mobile users to assist in generating leads. When a user taps the image, a subscription form appears directly; just a couple of taps are sufficient to sign up for your newsletters.

Collection Ads:

This format is like having a mini-catalog of your products on the Facebook feed post. This consists of one original video or image and four smaller pictures to create a grid.

Carousel Ads:

It is a much more creative and interactive ad format. This allows you to showcase ten images or videos in a single advertisement. Each picture is provided with a link to the specific product page.
3 Best Facebook Marketing Companies in India
Now you know about the various benefits that Facebook marketing companies in india provides and how much this marketing will help you with your business growth. Also, you know how to run campaigns with different Ad formats mentioned above. Now you must think that it's an easy job and you can do it yourself. Hold on! It doesn't work like that. Running a successful ad campaign is not a cakewalk. A lot of expertise and strategies are required to make any ad campaign a hit. That is why we have professionals for the job. To make your search circle confined and effective, we have listed 3 best Facebook marketing agency india you can contact for a better vision.
1. ROI Minds
ROI Minds promises to raise your sales in 90 days. We are a rapidly growing ROI-focused growth marketing agency that has helped its clients grow their business to six, seven, or even eight figures with a holistic digital marketing approach. We have assisted our clients in increasing their ROAS(return on ad spend) 5, 7, or even ten times using Google Ads, Facebook Ads, and SEO. We strive to deliver our clients only the best. 
Why ROI Minds?
The foremost benefit of hiring any digital marketing firm is that it ensures time and money saving for you. With

ROI Minds,

you can leave everything regarding the campaigns to our highly-qualified and experienced professionals so that you and your team can focus on business development. 

Improve workload capacity with a solid backend crew.

Working with professionals will prevent you from juggling between freelancers and contractors.

Handled more than $5 Million ad profitably.

Have been generating 7x and more ROI for many eCommerce stores for a long time.
We know that Facebook marketing companies strategies alone cannot make a big difference to any business. Therefore, besides being a top Facebook marketing agency, ROI Minds provides collective social media marketing and Google Ads. Moreover, all the campaigns are customized to our client's specific needs. We promise to make every effort possible to boost your business like no other.
2. Social Cubicle
Like any other social media marketing agency, Social Cubicle strives to increase awareness and customer engagement for your business. What makes Social Cubicle different from others is its approach. 
You can count on them for eye-catching graphics that have the ability to attract people automatically and have a long-lasting impression.

Create irresistible social media content for the viewers which is catchy, engaging, and informative all at the same time.

They create a community for better connectivity with your target audience, boosting your business to greater heights.

They believe in research before implementation. They plan to have a better understanding of the needs of your customers and make campaigns accordingly. 

They conduct social media audits to identify shortcomings and determine advertising strategies' requirements.
Whether it is about generating leads, targeting more audiences, or increasing sales, Social Cubicle's out-of-the-box strategies provide its clients with the right results.
3. SEO Experts Company India
As a Facebook Marketing Company, SEO Experts Company India provides comprehensive Facebook marketing services to businesses looking to increase their online visibility, attract more customers, and drive growth. Here are some key points that define the agency's Facebook marketing services:
Customized Strategies: SEO Experts Company India develops customized Facebook marketing strategies that are tailored to each client's unique needs and goals, ensuring maximum impact and ROI.

Targeted Advertising: The agency uses Facebook's advanced targeting capabilities to reach the right audience for each client's business, increasing the chances of converting leads into customers.

Creative Content: The agency's team of social media experts creates engaging and high-quality content that resonates with the target audience, building brand awareness and increasing customer engagement.

Regular Reporting: SEO Experts Company India provides regular reports and updates on the performance of their Facebook marketing strategies, allowing clients to track their progress and ROI.

Ad Campaign Management: The agency manages Facebook ad campaigns from start to finish, optimizing ad spending and maximizing results.

Community Management: SEO Experts Company India provides community management services, including responding to customer inquiries and comments, ensuring that clients maintain a positive online reputation.

Ongoing Support: The agency provides ongoing support and guidance, helping clients stay ahead of the curve in the ever-evolving world of Facebook marketing.
Overall, SEO Experts Company India Facebook marketing services are designed to help businesses achieve their marketing goals and drive growth through the effective use of Facebook's advertising and engagement capabilities.
3. Rankon Technologies
Rankon Technologies ranks among one of the most effective Facebook marketing company in india. They know the minutiae of advertising on Facebook and are known for handling large clientele. Their Facebook marketing team manages campaigns to scale up and make your business reach peaks in lesser duration. 
They aim to target potential customers on the basis of their client's goals by designing branded ads and providing all the latest updates about their client's brands and products. They attempt to make catchy Facebook posts and share captivating pictures of their client's products and services to attract a mass audience. No matter if you have been in the business for years or just started, you can count on Rankon Technologies undoubtedly.
Conclusion
For all those wondering which social media platform will be most valuable for investing your time and money, your answer is 'Facebook.'. In recent times, Facebook has emerged as the biggest marketplace globally. Also, you must stand out from the rest to attract a mass audience of around 2 billion daily active users. This whole game seems very easy but don't fool yourself. Teaming up with the right partner is all you need to grow together to new heights. The decision is crucial, and therefore, we have tried our best to solve your problem a little with three top Facebook advertising agencies in India that you can count on for your marketing campaigns.
6 Question and Answer For Facebook Marketing Companies
Q1. What companies use Facebook for marketing?
Ans. Many companies use Facebook for marketing, as it provides a platform for reaching a wide audience with targeted ads and engaging content.
Some examples of companies that use Facebook for marketing include:

1. Coca-Cola
2. Nike
3. McDonald's
4. Samsung
5. Amazon
6. Apple
7. Spotify
8. Walmart
9. Procter & Gamble
10. PepsiCo

These are just a few examples of the many companies that use Facebook as a marketing tool. Facebook's user base and advertising capabilities make it a popular choice for businesses looking to expand their reach and promote their products or services.
Q2. Which company is best for social media marketing?
Ans. There are many facebook marketing companies that specialize in social media marketing, and the "best" one for you will depend on your specific needs and goals. However, here are some well-known companies that are highly regarded in the industry:

1. Hootsuite – Offers social media management, scheduling, analytics, and team collaboration tools.
2. Sprout Social – Offers social media management and scheduling, as well as customer engagement and analytics tools.
3. Buffer – Offers social media management and scheduling tools, as well as analytics and audience engagement features.
4. HubSpot – Offers a suite of marketing tools, including social media management, marketing automation, email marketing, and analytics.
5. Socialbakers – Offers social media management, analytics, and competitive intelligence tools.
6. Agorapulse – Offers social media management and scheduling tools, as well as analytics and team collaboration features.
7. Mention – Offers social media monitoring and management, as well as influencer discovery and analytics.

Ultimately, it's important to do your own research and compare the features and pricing of different companies to find the one that best suits your needs and budget.
Q3. What sells most on Facebook ads?
Ans. The products or services that sell the most on Facebook ads can vary depending on several factors such as the target audience, industry, advertising budget, and campaign objective. However, there are some general trends that can be observed.

Here are a few examples of products and services that tend to perform well on Facebook ads:

1. E-commerce products: Products that are easy to sell online such as apparel, accessories, home goods, and beauty products.
2. Subscription services: Services that offer convenience and recurring value such as meal delivery, beauty subscription boxes, or online courses.
3. Digital products: Products that can be downloaded or accessed instantly such as ebooks, software, and online courses.
4. Travel and hospitality: Travel-related services such as hotels, resorts, and tour companies can perform well on Facebook ads as people often search for such services on social media.
5. Health and wellness: Products and services related to health and wellness, such as fitness programs, dietary supplements, and skincare products, are popular on Facebook.

It's important to note that the success of an ad campaign on Facebook depends on various factors such as targeting the right audience, using effective ad creative, and optimizing the campaign for conversions. Therefore, it's recommended to conduct thorough research and testing to determine which products or services perform best for your business on Facebook.
Q4. Is Facebook ads still profitable?
Ans. Yes, Facebook ads can still be profitable for businesses when used effectively. Despite the increased competition and changes to the platform's algorithms, Facebook remains one of the largest social media platforms in the world, with over 2.8 billion monthly active users as of December 2021. This presents a massive potential audience for businesses to reach through targeted advertising.

However, to achieve profitability with Facebook ads, businesses need to have a clear strategy and optimize their ad campaigns regularly. This involves defining clear campaign objectives, targeting the right audience, creating compelling ad creative, and testing and analyzing campaign performance to make data-driven decisions.

Facebook offers a range of ad formats, including video, image, and carousel ads, that can be used to showcase products or services and drive conversions. The platform also offers sophisticated targeting options based on demographics, interests, and behaviors, allowing businesses to reach their ideal audience.

While the cost of advertising on Facebook has increased over time, it can still be cost-effective compared to other advertising channels. With careful planning and ongoing optimization, businesses can generate a positive return on investment from their Facebook ad campaigns.
Q5. What is the minimum budget for Facebook ads?
Ans. The minimum budget for Facebook ads can vary depending on several factors such as the objective of the ad campaign, target audience, bidding strategy, and ad placement. However, as of 2023, the minimum daily budget for most ad campaigns on Facebook is $1.

This means that businesses can start advertising on Facebook with a very small budget, allowing them to test their ad creative, targeting, and bidding strategies without a significant financial commitment. However, it's important to note that the success of an ad campaign on Facebook is not solely dependent on the budget, but also on the quality of the ad creative and targeting.

It's recommended to set a realistic budget based on the specific campaign objectives and the potential return on investment. Businesses should also consider the cost of creating ad creative and any additional fees, such as design costs or agency fees. Facebook's Ads Manager tool can provide estimated costs and reach for various targeting options, allowing businesses to plan their budgets accordingly.
Q6. Is Facebook ads better than Google?
Ans. The effectiveness of Facebook ads versus Google ads can depend on several factors, including the type of product or service being promoted, the target audience, the campaign objectives, and the advertising budget.
Facebook ads are typically more effective at targeting specific demographics and interests, as the platform has access to a large amount of user data. This allows businesses to reach their ideal audience with more precision, making Facebook ads a good choice for businesses with a strong visual component, such as e-commerce, fashion, and beauty industries.

On the other hand, Google ads are more effective at targeting users who are actively searching for specific products or services. This makes Google ads a good choice for businesses that offer services that are in high demand or for those that require a more immediate response from potential customers.

It's important to note that both platforms offer a variety of ad formats and targeting options, and that a successful ad campaign requires careful planning and optimization regardless of the platform used. Ultimately, the decision between Facebook ads and Google ads will depend on the specific needs of the business and the campaign objectives. It may also be beneficial to use both platforms in a coordinated advertising strategy to reach a wider audience and achieve the best possible results.